There's so many digital programs out there from photoshop, coral, and many others that it's hard to tell what is real and what's not. With that said, it's easy to understand that any picture can be altered in many ways. Whether it be minor touch ups to hide flaws or to create some new out of something old. Just like the celebrities in magazines; all the changes that are made to make them look perfect: remove a mole, add a tan, erase some extra weight, add back some thickness in the perfect places, create a rock solid six pack, get a new hair style, visit a place you've never gone, and the list goes on.

So let's play a game today. Can you tell which picture hasn't been altered or changed in any way?

Pirate Beltran of the Caribbean?



Meet my handsome twin brother, Raul?



Oh yes, Mr. New York?



My days working at the Bronx Zoo?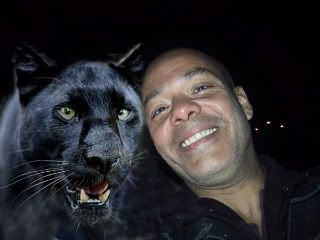 Have fun and I will be back later to let you know which one I never changed.